Each year the Landscape Institute Awards celebrates the exceptional contribution of landscape designers, urban designers, planners, researchers, local authorities, and more across the globe in connecting people, place and nature.
This year's awards event was an extra special night for The Paul Hogarth Company with not one, but two wins.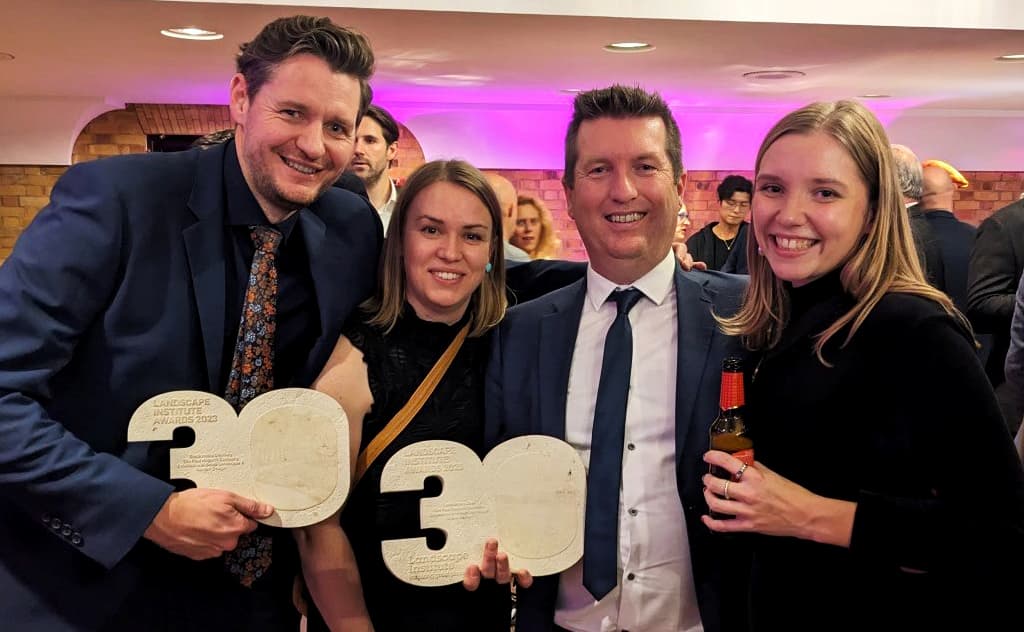 The first award announced was for Letterkenny 2040 in the category Excellence in Urban Design and Masterplanning. The judges described this comprehensive strategy for Donegal County Council as "an exemplary project that will inspire the regeneration of many other small regional towns across the county." While this highly collaborative endeavour commenced in the depths of the Covid-19 lockdown, it led to an exciting vision for Donegal's largest town. Produced with Hall Black Douglas, Atkins-Reale, AV Brown and Queens University, the strategy now underpins multiple workstreams to address a range of issues and opportunities, from dereliction and town centre living to public transport and green infrastructure.
"Letterkenny urban design strategy is a comprehensive, highly creative and thoughtful plan that aims to improve the town's infrastructure and make it more accessible and attractive to residents and visitors alike. The strategy proposes several initiatives, providing effective responses to the brief and demonstrates high level of vision and ambition. Sustainability strategies are embedded at every level and communication and engagement is a clear strong point."
Landscape Institutes judge's comments
Shortly afterwards, the second win announced for The Paul Hogarth Company was Glenkinchie Distillery, under the category of Excellence in Small Landscape and Garden Design. In reference to our commitment to sustainability and workmanship, the landscape design for this Diageo whisky distillery near Edinburgh was heralded as "an excellent illustration of a meticulously planned full project life cycle." The stunning floriferous garden sets high standards of horticulture, sustainability, and biodiversity, as it welcomes guests to the Distillery designed by Michael Laird Architects & Blyth and Blyth Engineers.
"I appreciated this as one of the best entries capable of telling a story. The creative reuse of material, like the washback timbers, marries beautifully with a vibrant, multi-dimensional planting palette. The scheme has maximised the limited space and transformed the outdoors in a high quality complementary attraction to the Distillery, a destination per se. No doubts this project will attract visitors, contributing to increased tourism opportunities in the area. A great added value for the local community as well.
The implementation of the scheme has been a remarkable journey, flowing seamlessly from its initial design concept to the intricate stages of construction. Throughout this journey, a meticulous focus on detail has been consistently evident, showcasing thoughtful consideration and execution at every turn. This project stands as an excellent illustration of a meticulously planned full project life cycle."
Landscape Institutes judge's comments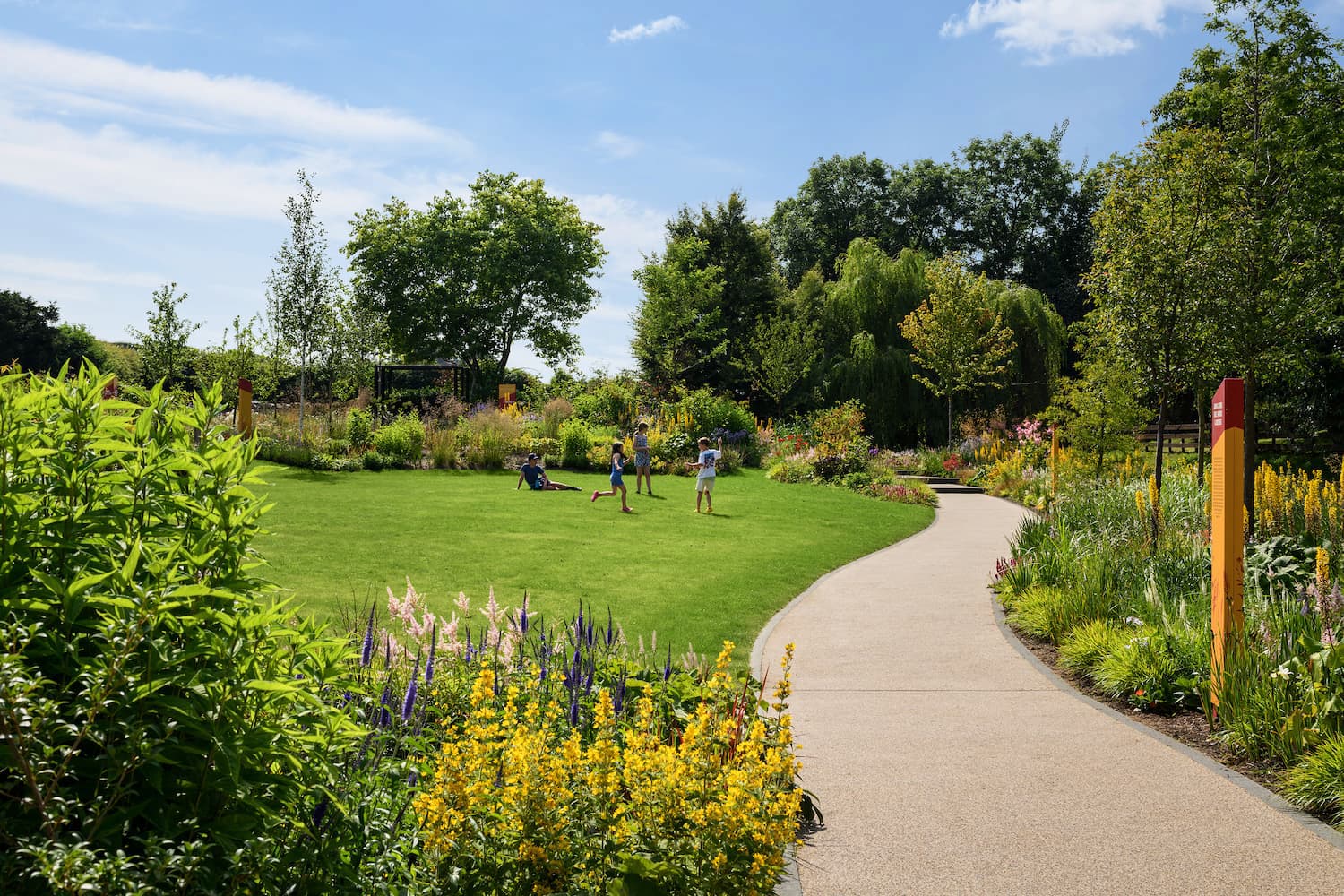 Remarking upon this double win, Paul Hogarth explained that "together these two projects exemplify the work of the Paul Hogarth Company. On the one hand they differ greatly in scale and geographic location, yet on the other they both demonstrate our design skills and collaborative ethos, as well as our steadfast focus on nature and climate action."
We would like to thank the Landscape Institute judges for these two special awards and to congratulate our fellow winners in showcasing all that the profession of Landscape Architecture has to offer.