We are delighted to have picked up International Future Place Award with Fáilte Ireland for our work in the amazing Boyne Valley at last nights Pineapples Awards Party in London. The Pineapples awards are the only awards that celebrate the very best in placemaking, recognising excellence in projects that make a positive social, environmental and economic impact.
This plan has reimagined the existing Boyne Valley Drive from currently being a point to point car based journey between some of Ireland's most important and compelling heritage sites, to becoming a wider immersive visitor proposition that becomes a 5000 year journey through time.
We have developed the framework and action plan to develop local visitor clusters that sensitively integrate this important built and natural heritage, with activities and experiences available in the wider landscape, enabling the Boyne Valley region to be celebrated as part of a blended, multi-faceted landscape experience.
This integrated approach will deliver a world class experience for visitors and locals, and a sustainable framework around which wider regional experiences, community activities and economic opportunities can flourish.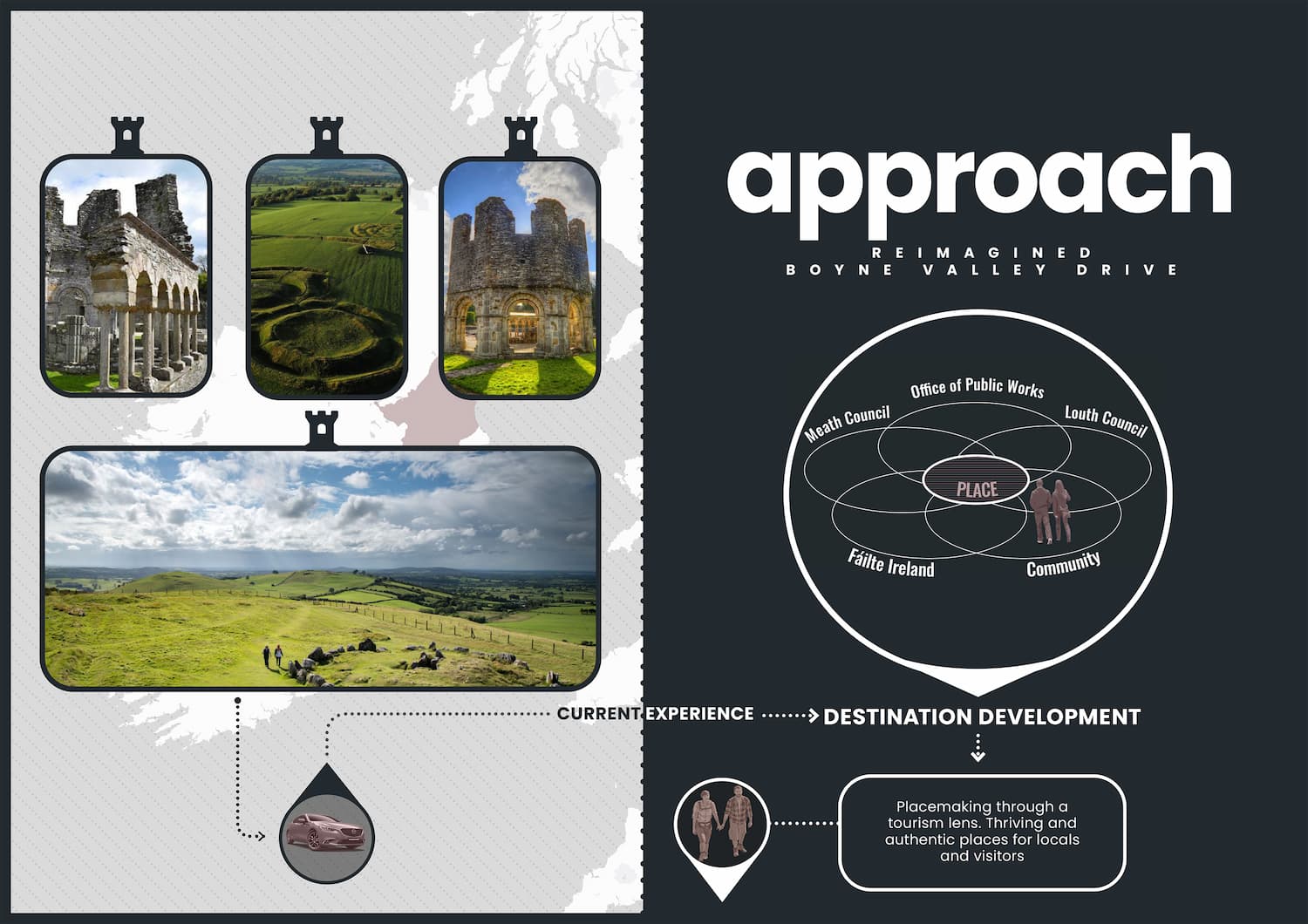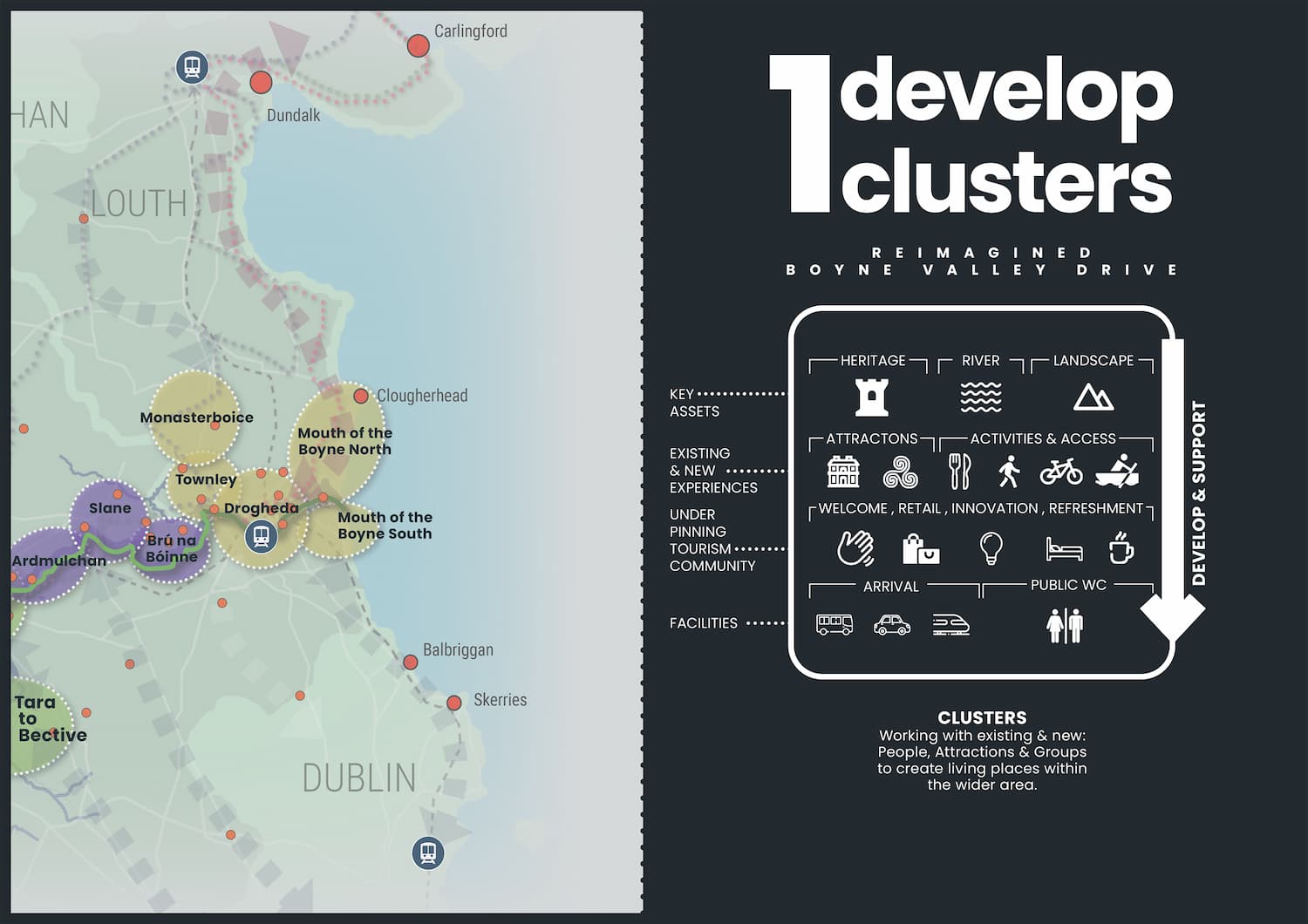 Working with Fáilte Ireland we had a great team of Repucon Consulting, Elspeth Wills, Bright and Atkins to look at the current situation and consider how as a destination and a place the Boyne Valley could develop. We are very grateful to the local communities, both councils (in Louth and Meath), the OPW and local business' who underpinned the process and ensured that existing natural, built and community assets were central to the process to create a thriving, authentic and accessible Boyne Valley for locals and visitors.