Reaching thirty years in business was a significant milestone for The Paul Hogarth Company, marked through the year by a series of events and activities.
All employees of the company were invited to share their '30 Moments' of life at the practice, from Paul's early recollections to the experiences of our newest graduates. Posted each week on our social media platforms, together our collective moments paint a fascinating picture of the practice and the diversity of its people, places and projects.
In October 2021 a team of 10 bravely took on the Belfast Marathon with 9 runners in the relay and Bart showing everyone up by running the full length. A great day was had by all and most importantly, a total of £2000 was raised for the British Heart Foundation.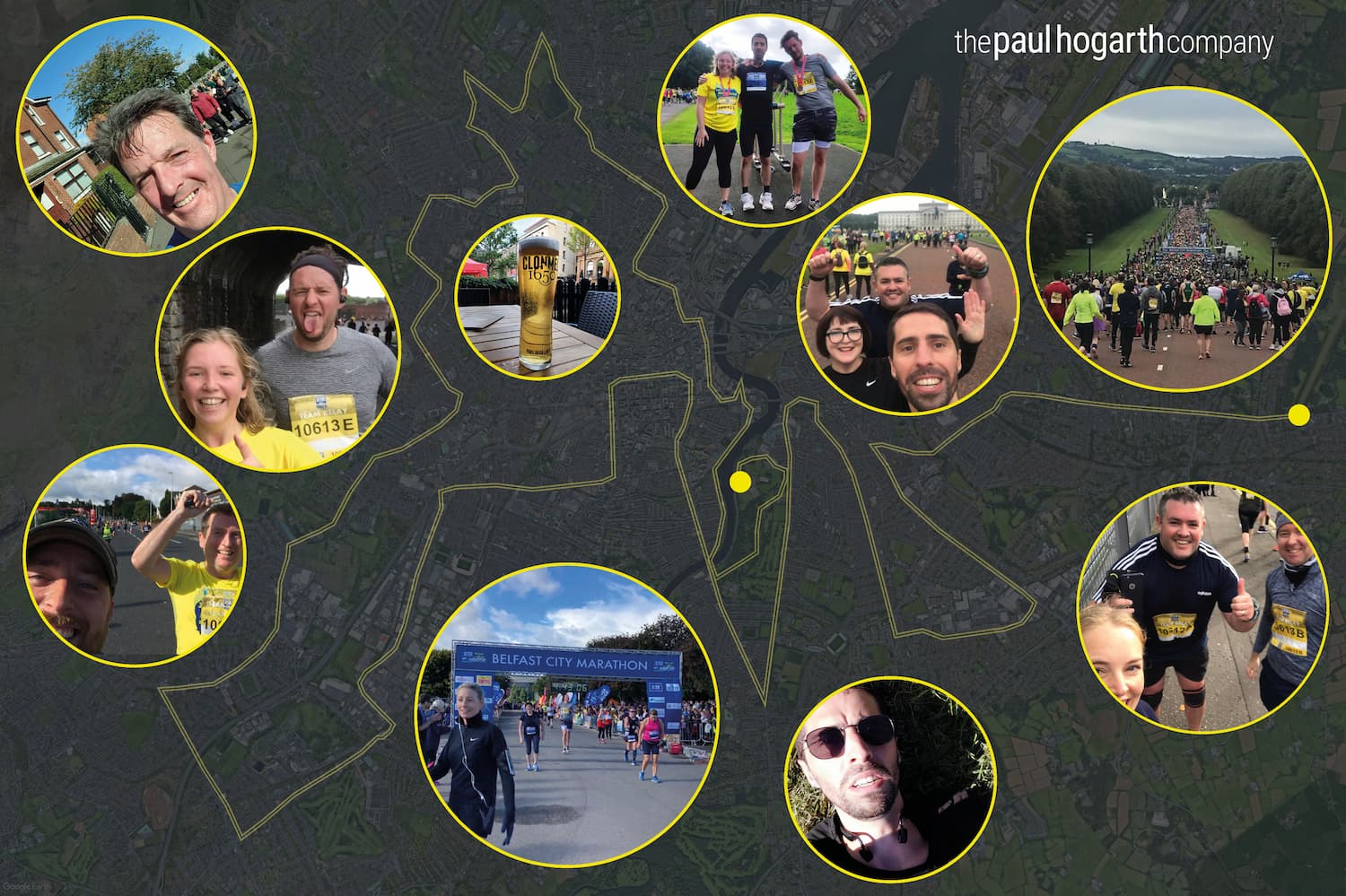 And finally The Paul Hogarth Company was delighted to support a special project in Paul's hometown of Hawick in the Scottish Borders.  Through the donation of design services, plants and elbow grease, we were proud to play our part in transforming the historic Hornshole and catalysing wider plans for a community greenway.
Thirty years is a long time in business and we're proud of the spaces and places we've created along the way.  Here's the next thirty, making a difference with people and the environment at the heart of everything we do.